Introduction
The game of Twitter ends now and it become X.com  and Larry T. Bird's Twitter logo is replaced with X. Because Twitter redirects to X.com in July 2023.
Twitter's recent move to redirect its users to X.com has sparked curiosity and anticipation across the digital landscape. Elon Musk not only redirected Twitter to X.com, but He also made many major and minor changes in the social digital landscape. Get ready to explore the latest developments as Twitter takes a bold step redirecting to X.com. 
Discover the reasons behind this shift and gain insights into the anticipated enhancements awaiting users on the new platform (X.com). 
Something Interesting:
Twitter become X.com now and Twitter tweets and retweets are replaced with simple posts and reposts. 
2. History and Background
Twitter redirection to X.com has a significant impact on online presence. It started in 2006 as a microblogging platform for individuals as well as businesses. Twitter has grown as the 7th number one social media platform with millions of daily active users. It plays a pivotal role in shaping online conversation and demonstration. 
X.com storied history of its own and was originally founded by Elon Musk as an online payment company and it eventually became PayPal to revolutionize digital transactions. After a series of transformations including a merger with Confinity, PayPal became a global leader in online payments. 
On 22 July 2023, Twitter redirects to X.com as a new area for both platforms Users can expect a seamless integration of social media, and eCommerce to reshape potential. The major changes (X.com) promise for exciting opportunities for eCommerce, advertising, and more for individuals and investors alike. 
3. Features and Functionality
Twitter:
Microblogging: 
Twitter is renowned for its microblogging format which allows users to share concise thoughts (280 Characters limit) and updates.
Hashtags and Trends: 
The platform uses hashtags and trends to categorize and discover content.
Followers and Following: 
Users on Twitter follow others and build a follower base to stay updated on their activities.
X.com:
Redesign Interface: 
X.com introduces a revamped interface and offers a fresh and intuitive user experience.
Integrate Services: 
X.com seamlessly integrates various services to provide an all-in-one solution for users.
Enhance Privacy Controls: 
Users can expect improved privacy controls and customization options on X.com.
3. Unique Aspects and Innovations by X.com
Here are some unique Aspects and Innovations of X.com:
Multi-Tasking Functionality:
X Introduced a Multi-Tasking functionality update that enables users to watch videos in picture-in-picture(PiP) mode not only on mobile devices (iOS and Android) but also on the web. Users enjoy multi-tasking more effectively by watching videos in a small overlay window through Twitter feed or other activities on the web. It enhances user experience with seamless video playback.
Hide Your Likes Tab: 
X.com introduced a new feature to keep likes private with hide by likes tab. It improves confidence in posts of users' reactions. But there is a drawback of this update is it only available for Premium Subscribers. Premium subscribers on X.com/Twitter can now hide their likes tab to keep their liked content private.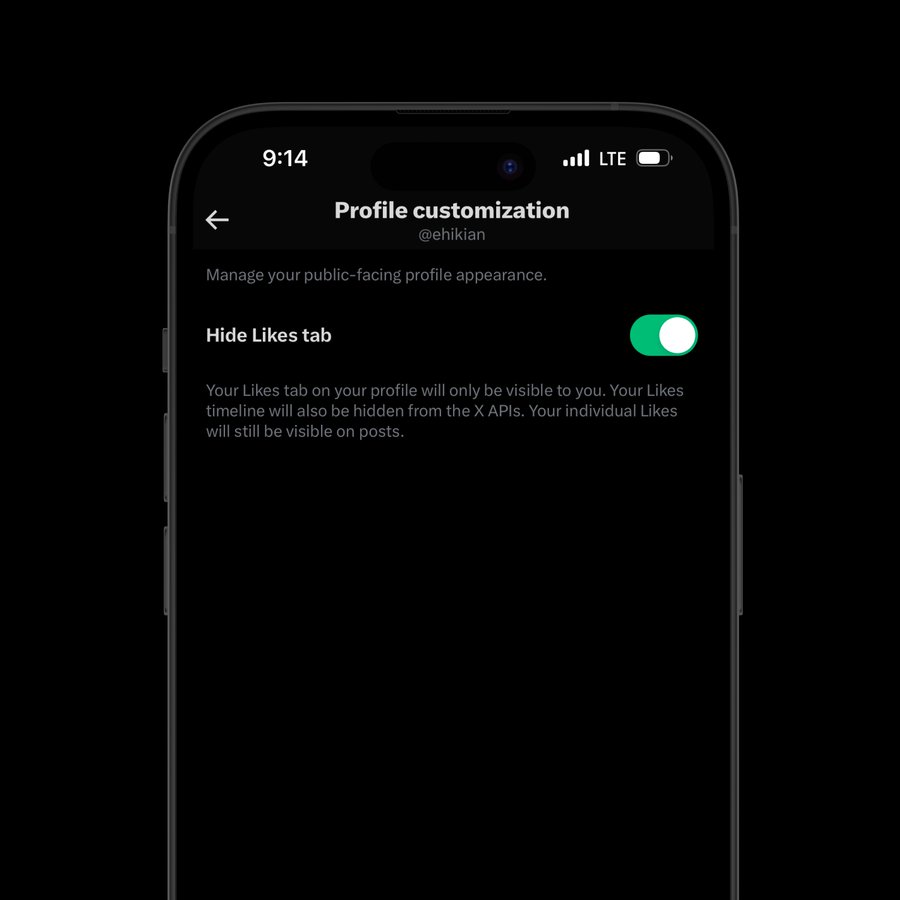 Premium Subscription Details:
X Premium is available for purchase globally on the web, iOS, and Android.
Pricing:
Web: $8/month or $84/year.
iOS: $11/month or $114.99/year.
Android: $11/month or $114.99/year (or local pricing).
Pin Communities to your Timeline:
X Introduce a new feature update on 20 September 2023 to pin communities in their timeline. It helps users to prioritize specific communities to easy access from those groups. Also, it includes search functionality within communities to search for posts within a specific community. 
Watch recommended Content:
X introduced a new feature/update to watch recommended content seamlessly. By swiping up on a video, users can access and view content that is personalized and recommended specifically for them. It enhances user experience with easy access to relevant and interesting videos. 
Post-response privacy:
X has introduced a new update to control who can reply to their posts. Before posting, users can select from the following options: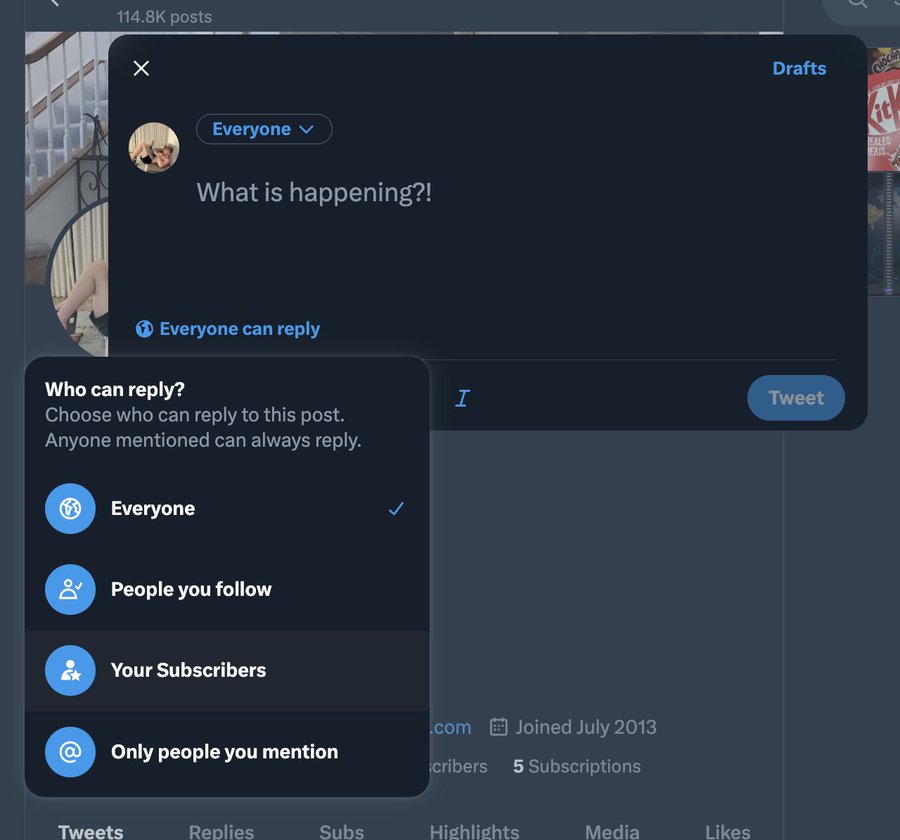 Everyone: Anyone on Twitter can reply.
People you follow: Only users you follow can reply.
Your Subscribers: Limited to subscribers only.
@Mention (Only people you mention): Only individuals mentioned in the tweet can reply
Bookmarks:
This new update adds the functionality to collect favorite posts in a personalized space on X called bookmarks. These bookmarks are visible to the users to provide a private collection of content. 
Also, users can organize bookmarks into folders for a structured approach or structure flow to easily access or revisit favorite posts. 
Notes on videos:
This new update helps to add Notes on Videos. Users can now add notes to videos to expand beyond images. These notes automatically appear on other posts with matching videos to provide scalable context to edited clips and AI-generated videos.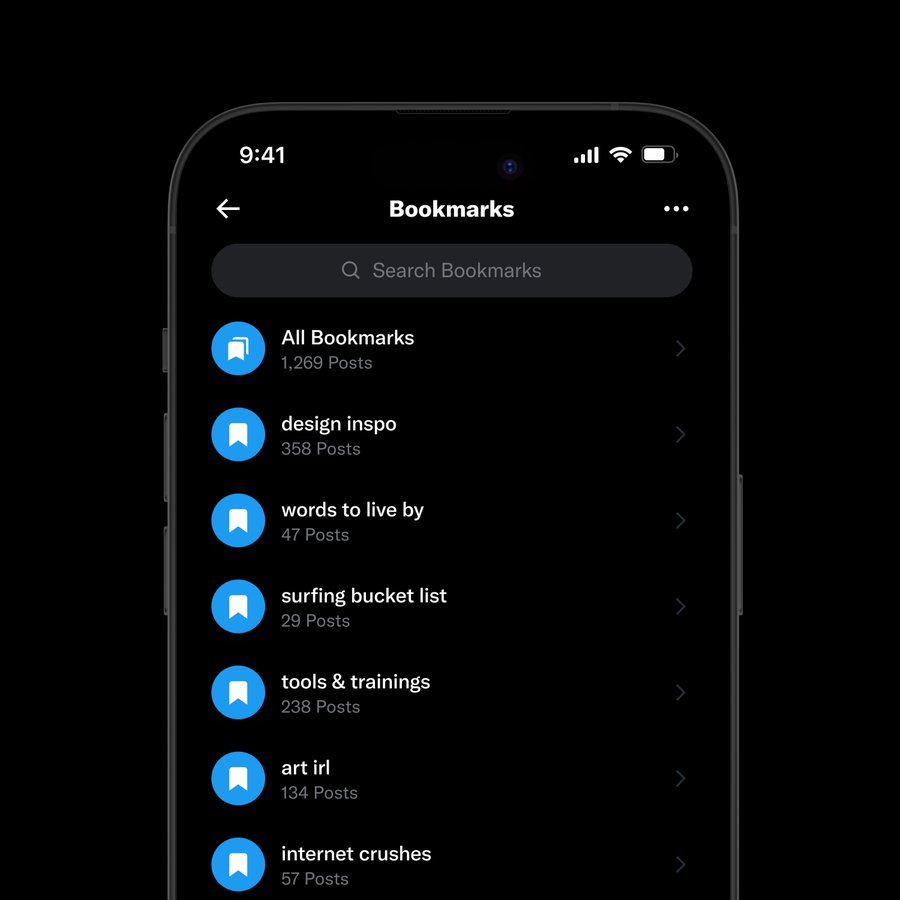 Post-edit functionality:
Premium subscribers now can edit their posts up to five times within one hour of sending them. This feature enhances post control and allows for quick corrections or updates after initial posting to offer a more flexible and user-friendly experience for Premium subscribers.
4. User Experience
With Twitter redirecting to X.com, the user experience undergoes notable changes. The transition is not only in X.com but also in how users interact and engage with the content. Here's a breakdown:
Interface Design and Usability:
Streamlined Interface: 
X.com introduces a streamlined and intuitive interface to simplify navigation for users.
Modern Aesthetics: 
X showcases modern design aesthetics to enhance visual appeal and overall user experience.
Changes in User Interaction:
Enhance Interactivity: 
X.com promotes enhanced interactivity to encourage users to actively engage with content through various new features and updates.
Improve Accessibility: 
Usability improvements are more accessible to a wider range of users to foster inclusivity.
Engagement Enhancements:
Rich Multimedia Integration: 
Expect richer multimedia integration that allows users to engage with diverse content types seamlessly.
Social Interaction Tools: 
New tools for social interaction enable users to connect and engage with each other in innovative ways.
Twitter's redirection to X.com brings about a refreshing user experience with a user-friendly interface to improve interaction options, and enhanced engagement features.
5. Impact on Users and Communities
The transition from Twitter to X.com has generated considerable buzz within the existing user base to prompt a range of reactions and feedback from diverse communities.
Positive Anticipation: 
Many users are eagerly anticipating the change, hopeful for exciting new features and improvements that the rebranding might bring.
Concerns and Apprehensions: 
Some users express concerns about potential disruptions to their accustomed Twitter experience. The redirection has raised questions about the continuity of features and data transfer.
Community Engagement: 
Various communities within Twitter have come together to discuss the implications of the rebranding. It showcases the active engagement of users to shape the X.
6. Business Implications
Twitter's decision to redirect to X.com, led by Elon Musk carries significant business implications for both Musk and X.com. Here's an analysis of the potential effects with business implications.
Advertising:
Increased Visibility: 
With Twitter's massive user base, the redirect to X.com will expose X.com to a broader audience to potentially boost advertising opportunities.
Targeted Advertising: 
Musk can leverage Twitter's user data for more precise ad targeting on X.com to enhance ad relevance and effectiveness.
Competition: 
X.com's increased prominence may pose competition to other advertising platforms like Google and Facebook.
Revenue:
Diversification: 
Musk can diversify revenue streams by integrating advertising, e-commerce, and financial services on X.com to potentially reduce reliance on one income source.
Monetization Strategies: 
Twitter's redirect could prompt Musk to explore innovative monetization strategies, such as subscription models or premium content, to maximize revenue.
Market Positioning:
Brand Synergy: 
Musk can align X.com with his other ventures like Tesla and SpaceX to create a powerful, cohesive brand presence.
Trust and Innovation: 
Musk's reputation for innovation and disruption positions X.com as a cutting-edge financial and tech hub.
Challenges: 
Maintaining user trust and regulatory compliance will be crucial to sustaining a favorable market position.
It also comes with challenges related to maintaining trust and compliance with industry regulations.
7. Future Prospects of X.com:
👍🏻 X.com, under the visionary leadership of Elon Musk, is poised for groundbreaking advancements. With Musk's track record of innovation, X.com is likely to redefine online interactions and financial services.
👍🏻 The integration of Musk's ventures, such as SpaceX and Tesla, into X.com's ecosystem could create a unique synergy to offer users a comprehensive platform for various needs.
Elon Musk's Vision:
 👍🏻Elon Musk envisions X.com as more than just a financial platform; it's a hub for a wide range of services, from online transactions to space travel. Musk's bold vision aims to push the boundaries of what an online platform can offer.
👍🏻 Musk's commitment to technological excellence and his knack for disruptive innovation suggest that X.com will be at the forefront of emerging technologies to potentially set new standards in user experience and functionality.
8. Conclusion
Twitter's shift to X.com significant major change to involved a complete revamp of features. X.com introduces innovations like multi-tasking, enhanced privacy, and a modern interface to impact users positively. The future of X.com under Musk hints at groundbreaking advancements to reshape online interactions and financial services.